Our innovative energy management system aims to monitor, optimise and ultimately reduce the overall energy consumption of hotels with high accuracy. This can reduce electricity costs by up to 20%. But also the use of fossil fuels is reduced and thus the CO2 balance is sustainably improved.
Electricity, gas, heating and CO2 are monitored. For our hotel customers, this means that we can monitor saunas, spa areas, kitchen, restaurant, kitchenettes, heating systems and much more. To do this, smart IoT sensors are installed throughout the hotel. Already existing systems, such as PV systems, battery storage, charging columns, will be integrated for the overall view. The consumption data is then recorded, monitored and analysed in a cloud database. The result is finally displayed visually on our EnExpert platform. This allows data-based energy concepts and forecasts to be created based on energy consumption and production, in addition to sustainable energy optimisation.
Our energy management thus creates a transparent and comprehensible overview of the exact origin of the high energy consumption. This can reduce energy costs and provide planning security. In addition, hotel guests, who increasingly value sustainable travel, can enjoy their stay with a clear conscience.
Our Energy Management System (EMS) for hotels includes the following steps:
Data collection
The EMS continuously and reliably records energy and consumption data from various sources in the hotel, such as electricity, gas and water consumption.

Data analysis
The EMS analyses the collected data to identify patterns and trends in energy consumption. Based on this, the system can make predictions about how much energy the hotel will consume at any given time.

Optimisation
Based on the analysis results and predictions, the EMS can recommend how to optimise energy consumption. For example, the system can suggest turning off certain appliances at certain times or adjusting heating, ventilation and air conditioning settings to save energy.

Monitoring
The EMS continuously monitors the hotel's energy consumption to ensure that the recommended optimisation measures are effective and to react quickly to deviations from the expected energy consumption.

Reporting
The EMS provides reports that can help hoteliers track their hotel's energy consumption over time and understand how their energy conservation efforts are impacting energy consumption.
By implementing an energy management system, a hotel can reduce energy costs and at the same time contribute to the sustainability of the hotel. The system guarantees the constant comfort of the guests and continuously improves it through optimal use of heating, ventilation and air conditioning.
It works as simple as that:
Our energy management system
Our energy management system is simple and clearly structured. There are only eight steps from installation to saving electricity and money. See for yourself!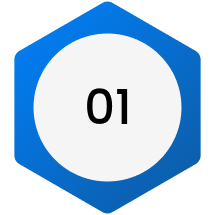 Installation
Our plug and play IoT wireless sensors are easy and cost-effective to install.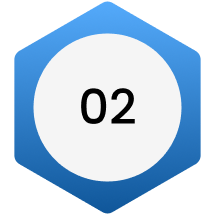 Monitoring
Live consumption of electricity, gas, heating and CO2 is monitored.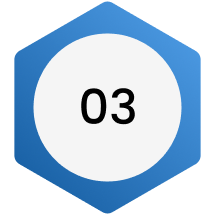 Integration
Already existing systems, such as PV systems or battery storage, are integrated.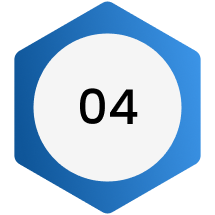 Data collection
The data is captured in a secure cloud database and displayed in our client dashboard.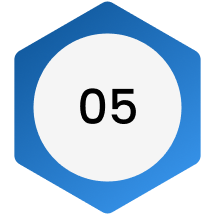 Analysis
The consumption data is analysed on our exApp and consumption patterns are detected.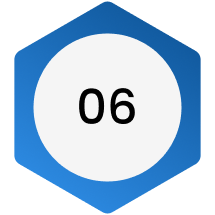 Control
Thanks to our AI, automatic control of the machines can be operated.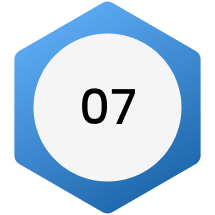 Optimisation
Energy consumption and self-produced electricity are optimised.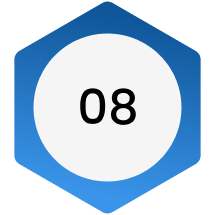 Savings
Energy consumption is reduced, costs are lowered and one acts more sustainably.
Through our own intelligent IoT sensors and the integration of existing systems, we can create an overall view of all energy flows in the company.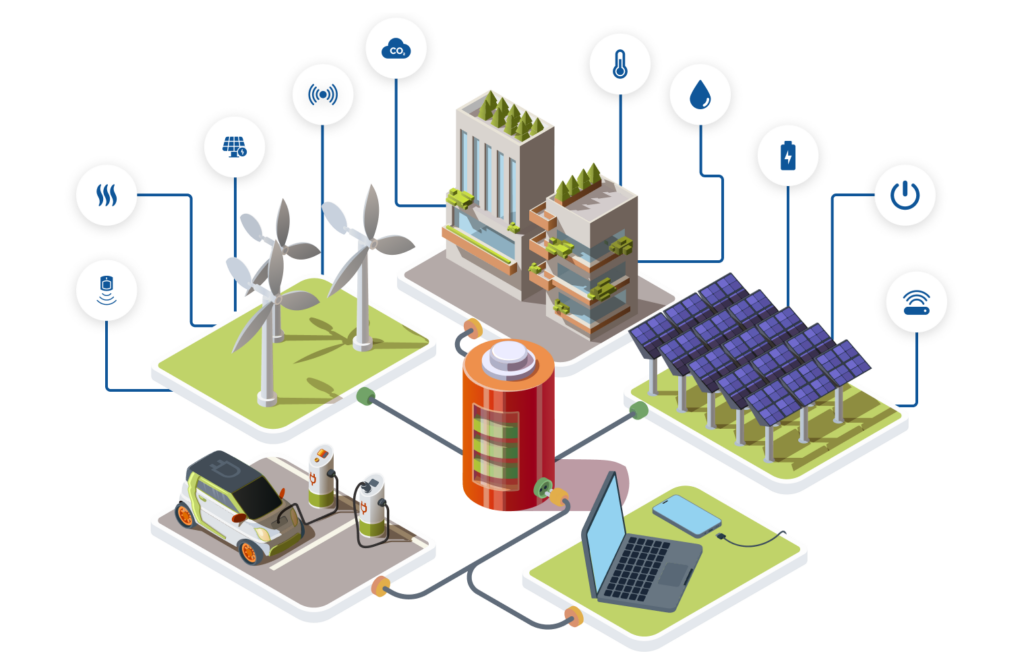 exCar
We also monitor the car park and the e-charging stations. Our exCar is used for efficient organisation and use.

exHeat
Our sensor for heating, exHeat, is non-invasively connected to the heating pipe and uses ultrasound to monitor the flow.
exCo2
We use the exCO2 to monitor the air quality. This measures the carbon dioxide load and, among other things, also the humidity.

exStorage
To ensure that the self-produced electricity in the energy storage and storage batteries is also used and controlled sensibly, we use exStorage.

exWater
To measure water consumption, we use our exWater. Similar to the exHeat, a non-invasive installation measures the flow.

exControl
Our gateway and the heart of the entire operations is called exControl and collects all the data every second.

exPower
Our current sensor is called exPower. It is installed in the switch box and monitors the entire current flows in the building. Details ›

exSun
Our "sunny" exSun monitors and analyses the PV system. Together with weather models, it is also used to forecast production.

exTemp
Our temperature sensor is called exTemp and measures the indoor and outdoor temperature. Due to its special design, data is reliably transmitted even outdoors in sub-zero temperatures.
Our energy management software tool exApp collects and analyses all the measurement data from our sensors and external integrations. Furthermore, optimisations are detected and processes are controlled with the help of our machine learning algorithms. In addition, we integrate weather data (sunshine duration, weather forecasts) and data on national electricity production (CO2 emissions, % renewable energy), as well as electricity prices (spot prices, balancing power prices), in order to present customers with an overall energy picture. overall energy picture to customers.
Your benefits with EnExpert energy management
With the EnExpert energy management system we can offer you many advantages
Energy saving
Our optimisation of energy consumption and maximising the use of self-produced electricity can save up to 20% of energy costs. Furthermore, by reducing energy consumption, a hotel can also reduce its carbon footprint and contribute to sustainability. In addition, our individual data-based energy concepts and forecasts provide decision support for future investments.

Guest comfort
Our EMS can help improve guest comfort by ensuring that the hotel's heating, ventilation and air conditioning are working optimally. A pleasant indoor climate also contributes to the well-being of guests

Improved operations
By automatically monitoring and optimising energy consumption, an EMS can improve the hotel's operations. Staff can focus on other aspects of operations as they do not have to worry about monitoring energy consumption. The clear overview of all energy flows also contributes to improved operations.

Cost savings
Our EMS helps reduce equipment maintenance costs by optimizing operating conditions. By preventing failures and extending the life of equipment, costs can also be saved in the long term.
Positive image building
By implementing an EMS, a hotel can create an environmentally conscious image and attract customers who value sustainability and energy efficiency. An environmentally conscious image can also improve the hotel's reputation in the industry and among the public, and attract new types of guests.