Your software
for intelligent

Energy Management
EnExpert is your customized software for advanced energy management. It seamlessly integrates systems from different manufacturers, enables in-depth energy consumption analysis and optimizes operational processes. With EnExpert, you improve efficiency, promote sustainability, and add value for your customers with detailed insights into their energy use.
Discover how EnExpert can revolutionize your energy product and service offerings. With us, you can expand your product portfolio, perform comprehensive analyses, and offer your customers real added value.
Our versatile monitoring, analysis and control software
EnExpert not only enables the seamless integration of systems from different manufacturers in a single intuitive and user-friendly platform, but also provides you and your customers with powerful analysis tools. By using measurement sensors or smart meters, you and your customers can deeply analyze energy consumption, improve energy efficiency and thus save costs.
In addition, our software offers the possibility to control systems and machines. This allows you and your customers to optimize operating processes and ensure even more efficient use of energy.
Customized energy management software
Software for integration of different systems
White label software for your needs
Customized monitoring solution, e.g. for monitoring PV systems
Software for more accurate monitoring, analysis and control of processes and systems
Open interfaces for connection to your BMS or ERP system (Scada, SAP, etc.)
Are you a manufacturer of PV systems, batteries, inverters or e-charging columns without your own software?
Are you an installer of various manufacturers and would like to centrally display the production and consumption data in one software?
You are an industrial company or public institution and do not have an overview of your meters or do not receive data from your smart meters?
You are an energy provider and would like to offer your customers additional energy products and services?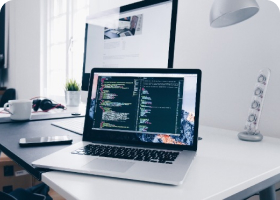 Integration of different systems
EnExpert enables the easy integration of energy management systems from different manufacturers in a single software. This allows companies to offer a wide range of products and services and let their customers choose from an extensive range of options.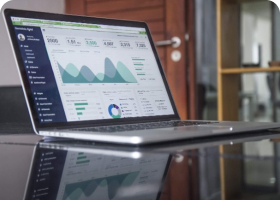 Real-time energy consumption data
By using wireless power measurement sensors and a cloud-based platform, companies can provide their customers with detailed, real-time information about their energy consumption.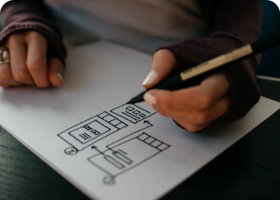 EnExpert's intuitive user interface makes it easy to use detailed data and analytics to make informed decisions and optimize energy management strategies.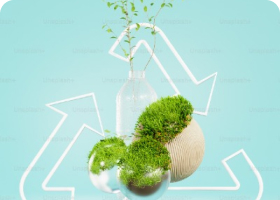 With EnExpert, companies can help their customers reduce their energy consumption and promote more sustainable practices. This can be good for both the environment and your wallet.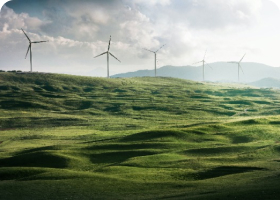 Expansion of the product range
With the ability to integrate different energy management systems into one software, companies can expand their product offerings to better serve their customers.
By providing detailed energy consumption data, companies can help their customers identify unnecessary energy waste and realize cost savings.

Installation of smart IoT sensors & integration of existing systems

Consumption pattern recognition, production forecasting & process analysis
Intelligent control of energy flows & maximization of self-produced electricity
Energy saving, creation of data-based energy concepts
How does our
software

work?
Welcome to EnExpert energy management software. We have developed a powerful solution to help businesses and public institutions manage and optimize their energy consumption. We have developed software specifically designed to meet the needs of product and system manufacturers, as well as large energy companies that want to provide their customers with a comprehensive and diverse range of energy systems.
At EnExpert, we believe in transparency and user-friendliness. That's why we have divided the process of our energy management software into four simple steps:
Data acquisition
Our powerful sensors collect precise energy consumption data from various systems in real time. Whether it's a complex industrial device or a simple household appliance, our sensors are designed to collect accurate data.
Wireless transmission
This collected data is sent securely and reliably to our cloud. By using the latest wireless technologies, we ensure that your data is transferred quickly and without interruption.
Evaluation and analysis
In the cloud, we perform comprehensive evaluation and analysis of the data. Our advanced algorithms can identify complex patterns, track energy consumption, and provide suggestions for improving energy efficiency.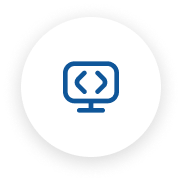 Representation
Finally, we present the analyzed data in our user-friendly front end or our handy mobile app. This visual representation allows you and your customers to easily understand the energy consumption data and make informed decisions to improve energy management.
This transparent and structured approach ensures that you have a clear overview of energy consumption and efficiency at all times. With EnExpert, you are in control.
Energy & CO2 management from a single source:
Our mission is to help companies reduce their CO2 emissions. Based on this, we have developed a customizable and flexible CO2 management system. This allows companies to monitor, optimize and reduce their CO2 emissions with high accuracy. This allows companies to make their contribution to sustainability.
But that's not all! EnExpert's technology also uses artificial intelligence to implement climate-neutral measures such as maximizing the consumption of self-produced electricity.
Our system sustainably improves the CO2 balance, thereby saving costs and conserving natural resources such as drinking water and natural gas.